J. Patrick Murphy
Security Expert
Mr. Pat Murphy is a Houston, Texas security expert witness who provides nationwide forensic security expert witness services the areas of premises liability and negligent security. Areas of expertise involve Security Management, Premises Liability, Retail Security, Security Guards, Nightclub Security, Apartment Security and the adequacy of company policy and procedures.  Read about Industry Standards for Security for a better understanding of guidance.  Rideshare companies such as Uber, Lyft, Sidecar, FlyWheel, and others are very vulnerable to litigation from both passengers and drivers.  We can assist with those as well.  He has been retained in excess of 500 cases.
Over 45 years of experience including law enforcement, senior corporate security management, security consulting and expert witness.  Security planning is the result of extensive experience in risk management.  Without knowing the risks a company cannot plan accordingly.  This is why Mr. Murphy is so effective as an expert witness:  personal practices creates the best insight into litigated matters.
Read Involuntary Employment Separation/Termination Strategies by Sean A. Ahrens.  Employee terminations are stressful even in the best of circumstances.  What is your plan when dealing with a potential hostile employee?  The strategies in this presentation will aide any employer develop a plan to prevent workplace violence during termination.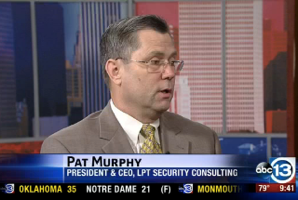 Mr. Murphy has been qualified as a security expert witness across the United States and Puerto Rico.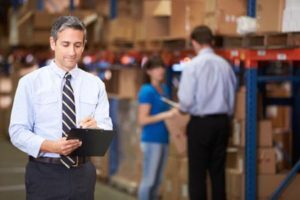 Mr. Murphy has conducted security assessments, threat assessments and security training across the country.  Call to discuss your needs.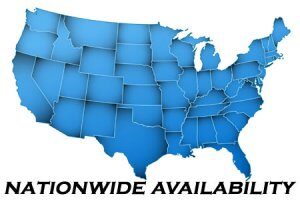 Please contact Mr. Murphy at 713-899-2402 in Houston, Texas.  He can assist with litigation needs for both plaintiff and defense counsel.  He has been qualified in both State and Federal Courts.
Criminal background checks are not always conducted on people hired as "independent contractors". Think: cable guys, Uber, cleaning services, movers, plumber's helpers, roofers…
The Dallas Police Department offers training for apartment property managers and property management companies for managing a security program/crime prevention program the their properties. The Gold Star Program is also known as the Multi-Family Crime Free program offered across the country through various police departments. www.dallaspolice.net/community/goldStarProgram.html. As a Dallas-area Security Expert and Consultant I am […]
Bouncers, Doormen and Security Guards:  You Are Security! By J. Patrick Murphy I have been retained in hundreds of negligent nightclub and bar security cases.  The information below came from the many years of representing clients in nightclub security cases.  Bouncer and Security Guard negligence is the primary type of case where a patron is […]