Crime Mapping:  It's What Juries Want!
A Excel Spreadsheet or table is boring, confusing, and does not tell a story especially when attempting to display crime data.  If you turn that data into a picture (worth a thousand words) that demonstrates your point more clearly, you need to say little.  750 lines on paper or this?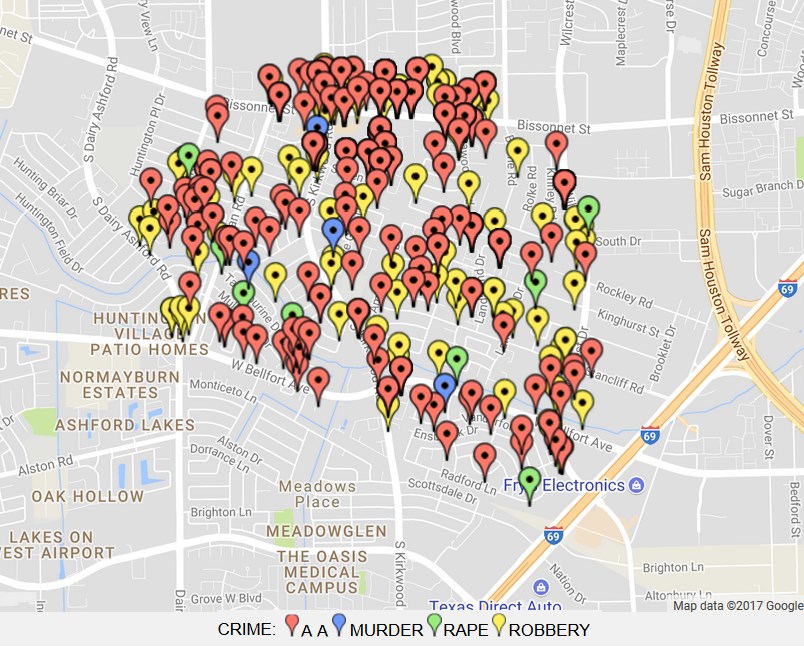 This map is much better than a report from data like below:
We Started with 5000 records for a 1 year period and sorted them by date.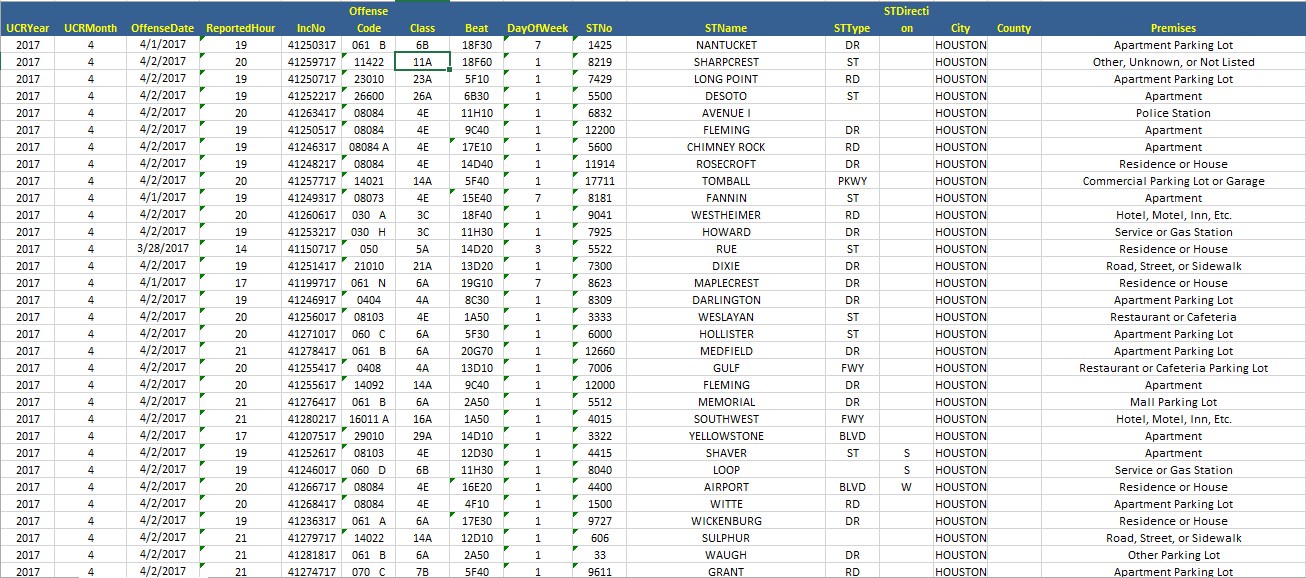 From the thousands of records, the data set was reduced to all crimes within the specified area (UCR Code).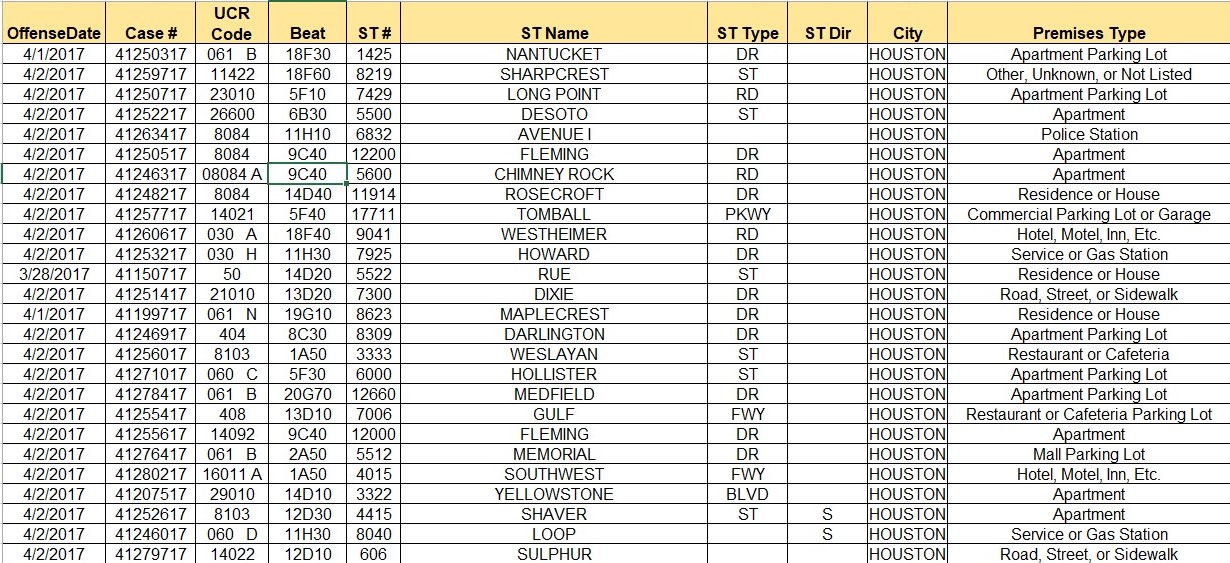 Only violent crimes were needed for this analysis.  Using the UCR Codes, the data was further refined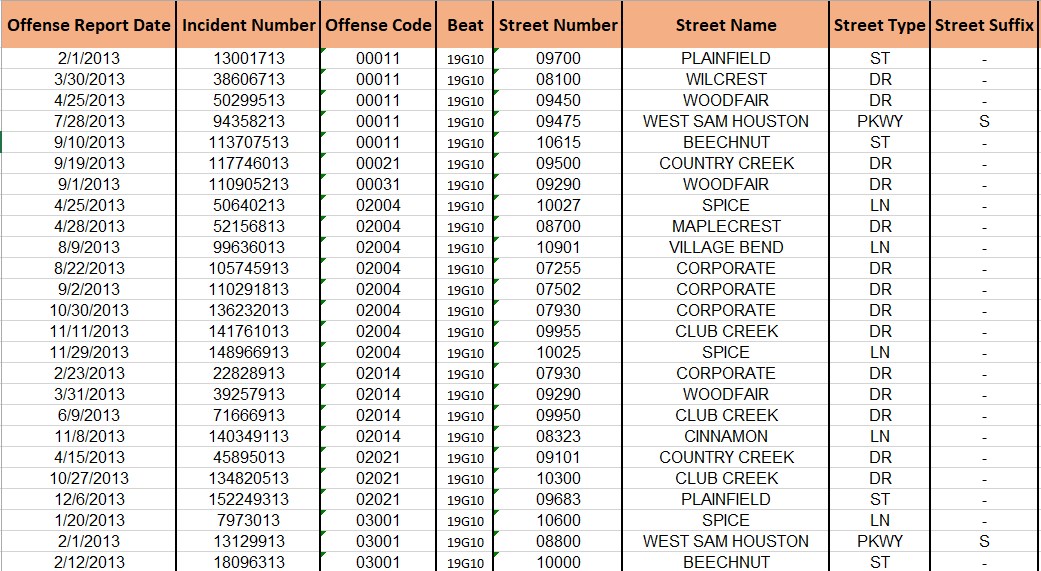 The crime statistics can be sorted for further research, submitting FOIA requests, or an exhibit.   The best exhibit for the jury to see is a customized map. Crime icons are available.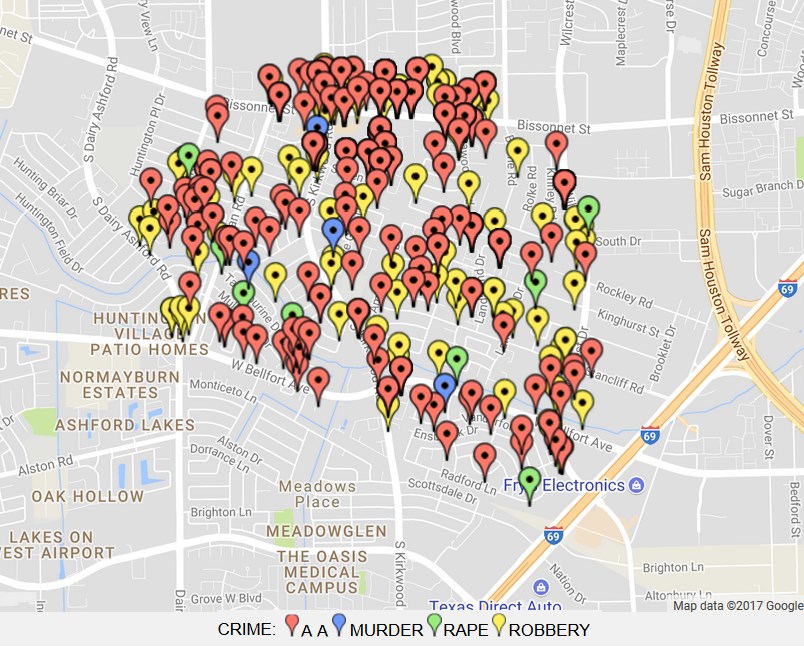 This is a one mile radius of 734 violent crimes from the original 5000 records.  Note:  When there are internal boundaries (City vs County etc) a FOIA request to that agency is needed to obtain those crimes.
All data can be segmented into day/date/time if needed.  
---
Fees:
Single address, no radius, 3 years:  no charge
Single address, 1 mile radius, 3 years:  Call for pricing.  Reports are segmented into quarter mile increments.
Call for special requests such as apartment properties or convenience stores only, time and day of week studies or of other data. 
Contact us today for more details or call us 713-899-2402