We are experts in creating crime analysis data and maps for use in litigation or for security assessments.  We take the FBI's Uniform Crime Report (UCR) data developed by local law enforcement and turn a glut of data into clear and understandable demonstratives.
If you are an attorney or expert who wants data from the Houston Police Department or Dallas Police Department:  We already have it.  We maintain a database of ever-growing UCR crime down to the address level and it's updated every six months.  What this means is that we can assist attorneys "pre-qualify" certain cases by providing data for the property itself and crime data for your required radius.  We can also provide analysis for security experts and security consultants.
All law enforcement jurisdictions maintain crime data but our experience has not been 100% in obtaining police department records.  If we can get the data, we can build the exhibits.
Here's how we help you:
We take the FBI Uniform Crime Report (UCR) Data and create Crime Analysis Demonstratives
We Started with 5000 records for a 1 year period and sorted them by date.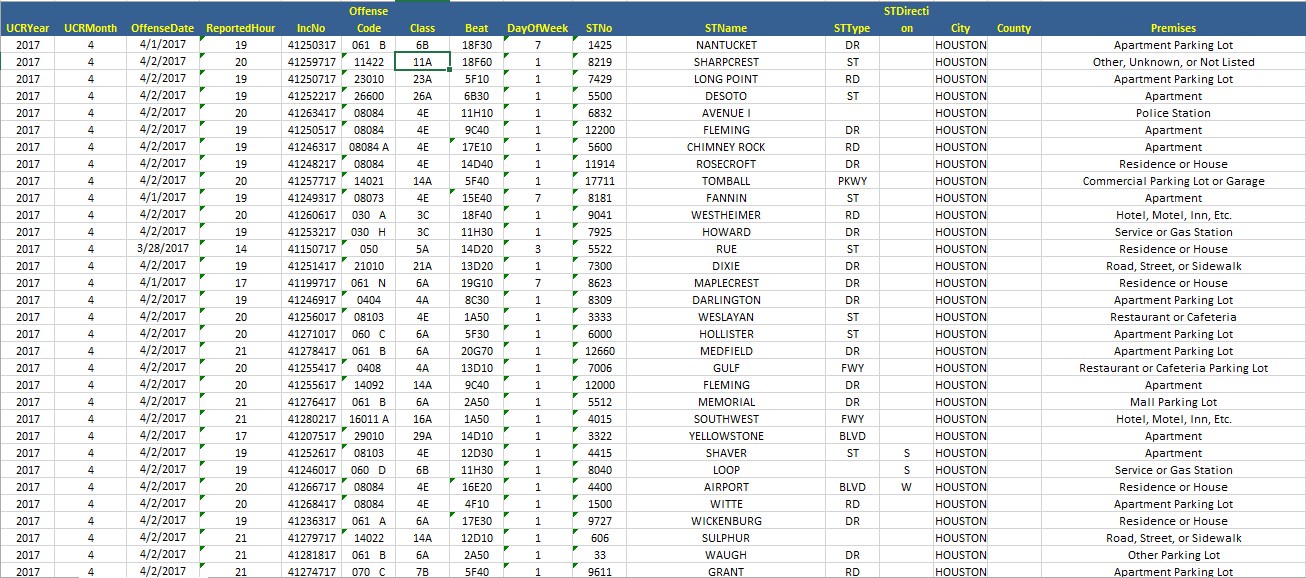 From the thousands of records, the data set was reduced to all crimes within the specified area (UCR Code).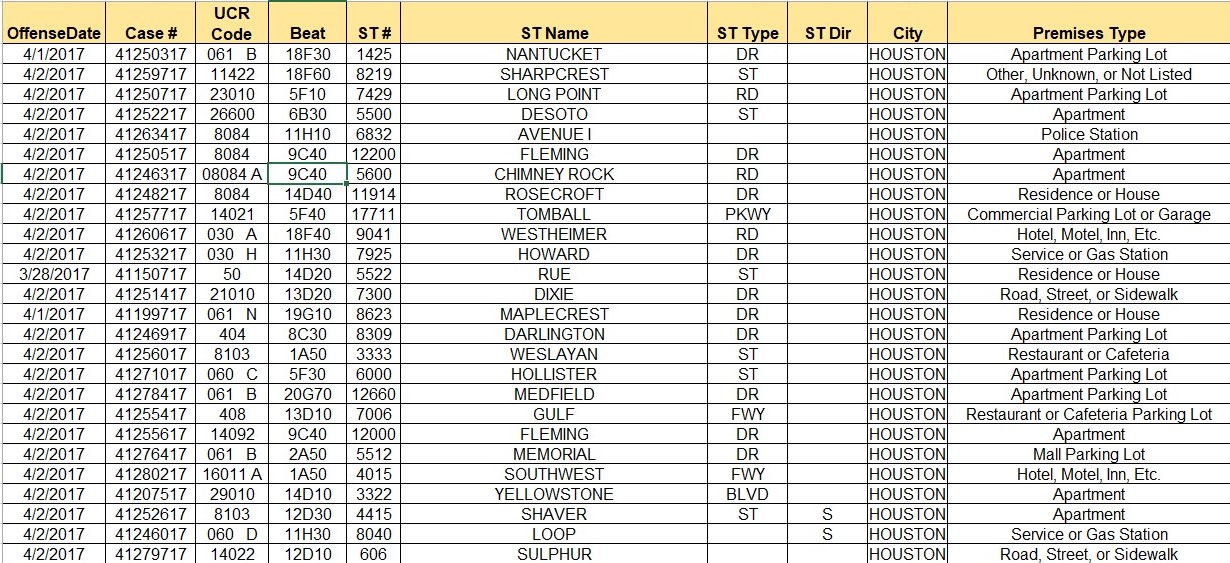 Only violent crimes were needed for this analysis.  Using the UCR Codes, the data was further refined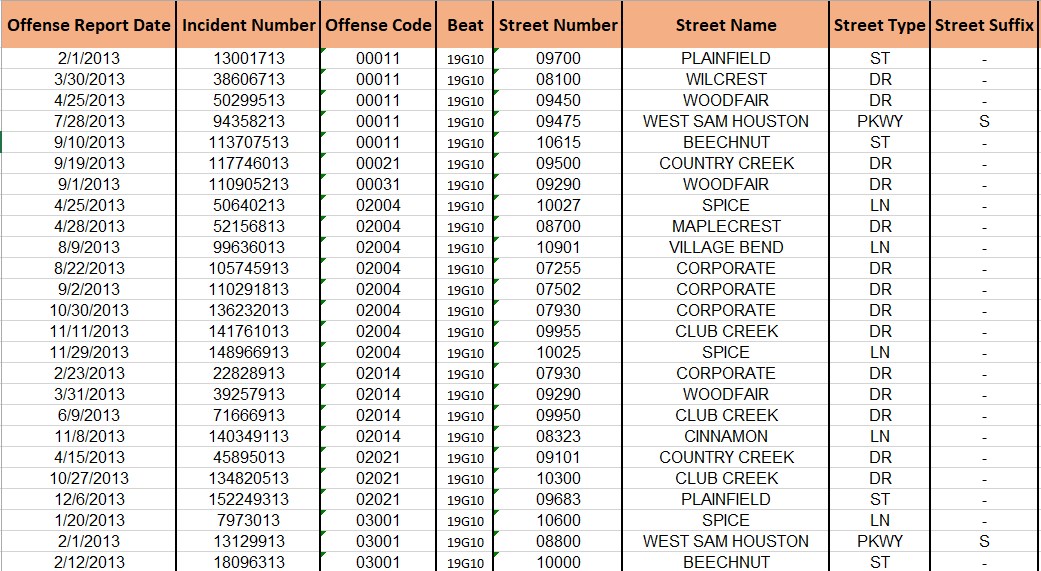 The crime statistics can be sorted for further research, submitting FOIA requests, or an exhibit.   The best exhibit for the jury to see is a customized map. Crime icons are available.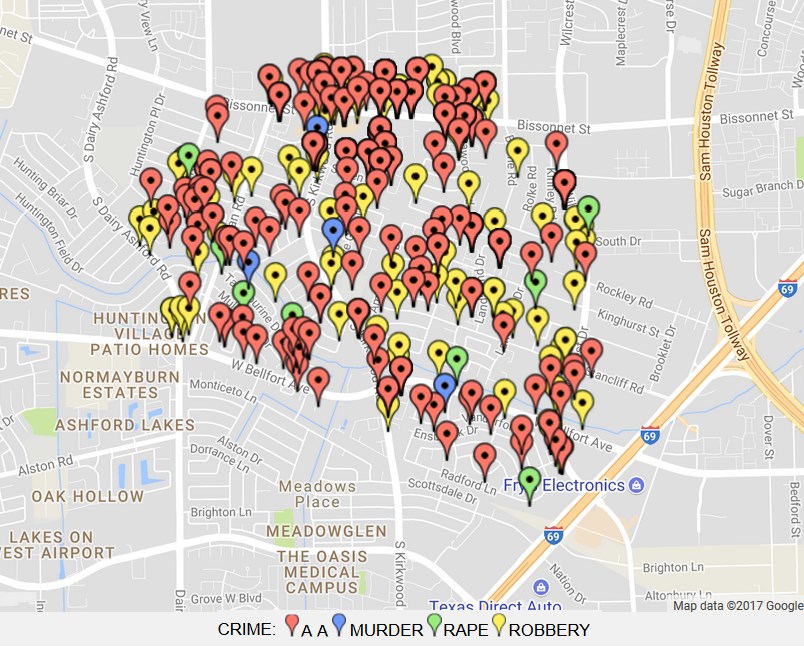 This is a one mile radius of 734 violent crimes from the original 5000 records.  Note:  When there are internal boundaries (City vs County etc) a FOIA request to that agency is needed to obtain those crimes.
All data can be segmented into day/date/time if needed.  
---
Fees:
Single address, no radius, 3 years:  no charge
Single address, 1 mile radius, 3 years:  $300.00.  Reports are segmented into quarter mile increments.
Call for special requests such as apartment properties or convenience stores only. 
Contact us today for more details or call us 713-899-2402