Mr. Pat Murphy is a Houston, Texas security subject matter expert who provides nationwide forensic security expert witness services in numerous areas of premises liability and negligent security. Areas of expertise involve the reasonable standard of care in Security Management, Premises Liability, Background Checks, Retail Security, Security Guards, Nightclub Security, Apartment Security and the adequacy of company policy and procedures.
CV of J. Patrick Murphy

Mr. Murphy has experience in Security Management, Law Enforcement, and Loss Prevention since 1975. His career for over four decades qualifies him as a risk management and premises security liability expert witness in Federal and State Courts and provides critical knowledge and expertise in:
Risk and Security Management Practices
Foreseeability and standard of care;
Crime analysis and prevention;
Physical security assessment, planning, and implementation;
Security and loss-prevention management and training;
Development of Fortune 50 corporate strategic initiatives and policies and procedures to protect assets, human capital, and reduce losses; and
Security management across a broad spectrum of areas within varied business sectors.
Experience: 1975 to Present

President, LPT Security Consulting, 2001 to present. Litigation services and security consulting practice specializing in two primary areas:
Litigation Services. Mr. Murphy provides services as a testifying security expert witness for plaintiff or defense in the areas of foreseeability, premises liability, negligent security, crime analysis and security standards of care. Subject matter expert in nightclubs, concert venues, security guard negligence, apartment security and many more. Experience in over 500 cases.
Security Consulting. Mr. Murphy provides services to businesses, corporations, schools, and individuals to provide security vulnerability assessments, crime prevention strategies, training, and physical security planning.
Director of Loss Prevention Operations, Eckerd Corporation, 1999–2001
The Eckerd Corporation was the fourth largest retail drugstore chain in the nation, with sales in excess of $16B. They had 3,000 stores and 10 distribution centers with over 78,000 employees. (Eckerd was sold to the CVS pharmacy chain in 2003.)
Mr. Murphy managed the southern half of the company's operations through five regional loss prevention managers. He was responsible for creating and implementing strategic loss prevention and security initiatives for theft, shrinkage reduction, training, physical security hardware, state and federal controlled-drug compliance, and investigations. He also conducted high-level internal investigations as well as crime analysis to identify and respond to any emerging trends or patterns.
He developed the company's training programs for loss prevention/security management and store operations. He also coordinated and conducted physical security surveys and audits of all facilities in his area of operations.
Regional Loss Prevention Manager, Eckerd Corporation, 1989-1999
Mr. Murphy was responsible for creating and implementing strategic loss prevention and security initiatives for theft, workplace violence, training, physical security hardware, and controlled-drug compliance and investigation. This included security management of a 500,000-square-foot warehouse.
Area Loss Prevention Manager, Sears (Houston, TX), 1979–1989
Mr. Murphy managed security and loss prevention.
Patrol Officer, Dallas Police Department (Dallas, TX), 1976–1979
Mr. Murphy was assigned to the Southeast Patrol Division.
Security Guard Supervisor, Southern Research Company (Shreveport, LA) 1975–1976
In addition to supervising guards at Louisiana Downs Racetrack, Mr. Murphy was also assigned as an undercover operative to the Investigations Division for theft and narcotics investigation.
CERTIFICATIONS
Certified Protection Professional (CPP) 1984-1996. Board certified by ASIS (American Society for Industrial Security now ASIS International) after examination.
EDUCATION
B.A. Spanish and Sociology (criminology emphasis), Louisiana Tech University, Ruston, LA, 1975
Post graduate (3 hours), Sam Houston State University, 1978
Certificate from The Management Program, Rice University, Jesse H. Jones School of Business Management, Houston, TX 1994
BOOK
Mr. Murphy was a contributing author to the 2008 book "Retail Crime, Security, and Loss Prevention" by Charles Sennewald and John Christman regarding drug diversion investigations and retail drugstore loss prevention.
AUTHORED ARTICLES
PUBLISHED ARTICLES AND INTERVIEWS FOR MEDIA
"Club Owners, Security Experts Say It's Hard to Protect Against Attacks," Time, 6/2016
"How Amazon Shames Warehouse Workers for Alleged Theft," Bloomberg Business, 3/2016
"Sneaky Thief Uses Fake Bar Codes to Steal Pricey Products", KHOU ABC Channel 11 (Houston, TX), 12/2013
"Mall Security After Nairobi," Live interview on KTRK, ABC Channel 13 , 10/2013
"Our children at risk: Security cameras at (HISD) public schools broken for months," Interview on KHOU Channel 11 (Houston, TX), 2/2013
"Theft from layaway at local retailer," . Interview on KPRC, NBC Channel 2, Houston, TX. 12/2011
"Organized Retail Crime". Interview. KPRC, NBC Channel 2 (Houston, TX), 12/2011
"Experts Weigh in on Criminal Flash Mobs," Society for Human Resource Managers, 8/2011
"Safe Haven," Geoff Williams, American Express Inside Eagle, 4/2011
"Internal Theft Trends and Security Systems," Vicky Uhland, Natural Foods Merchandiser, 8/2010
"Employee Theft at Distribution Centers," Heather Landi, Beverage World Magazine, 8/2010
"RX for Secure Warehouses," Journal of Commerce, 3/2010
"State Capitol Shooting," Interview on KTRH AM 740 (Houston, TX), 1/2010
"Choosing a Safe for Your Restaurant," Pizza Magazine, 1/2010
"Operation Loss Prevention," Warehousing Education and Research Council, 10/2009
"Johnson: Policy is aggravating, but it's for the best," Bill Johnson, Denver Post, 8/2009
"10 Steps to Reduce Loitering at Tax Credit Housing," Susan Hash, 8/2009
"Stopping Losses from Shrinkage," Pet Business Magazine, 7/2009
"Use of Force within the Retail Industry Loss Prevention," LP Community.org, 8/2008
SPEAKING ENGAGEMENTS
MHA Business Summit (pharmacy convention), Las Vegas, NV, 4/2017
Do It Right (national hardware store retailer), Des Moines, IL
Board of Directors, Houston Retail Merchants Association
Membership Committee, Forensic Expert Witness Association, Houston, TX
PROFESSIONAL DEVELOPMENT
Chairman, Membership Committee, Forensic Expert Witness Association – Houston, TX 2009-2010
Member, American Society for Industrial Security (ASIS)
ASIS Retail Loss Prevention Council
Texas School Safety and Security Training
Missouri Security Expert Witness
Download Pat's CV and Bio
Pat Murphy has more than 40 years of Corporate Security Management, Consulting and Law Enforcement experience. Mr. Murphy is available in the major metropolitan areas of Missouri, serving Plaintiff and Defense law firms to provide security expert witness testimony and consulting.  Missouri crime data available for analysis and mapping.
[themify_button style="flat black" link="http://93t.283.myftpupload.com/wp-content/uploads/CV-J-Patrick-Murphy-022012.pdf" text="#ffffff" ]Download CV[/themify_button]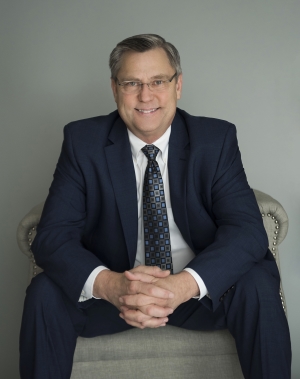 Call Pat for a Free Consultation
Pat is regularly consulted on premises liability, negligent security, nightclubs and apartment security issues as well as shopping centers, hotels and restaurants.  He is also a subject matter expert on the subjects of physical security, background checks/negligent hiring and a broad range of other civil liability issues.
Let us assist you with your security liability cases.  Call for a free consultation to discuss your case and learn more about working with premise security expert witness, Pat Murphy.
[themify_button style="flat black" link="tel:+1-713-899-2402″ text="#ffffff" ]CALL: 713-899-2402[/themify_button]
Dallas Premise Security News
Your source for the latest in case law related to premise security in the North Texas region. 
No place of business, including the rental industry, can guarantee your safety from the criminal acts of others.  Property Management companies tend to make it difficult, if not impossible, to understand what level of crime is both on the property and in the neighborhood.  What you are likely to hear as a prospective tenant is:  […]
LPT Security Consulting and Expert Witness Services the Greater Metropolitan Dallas and Fort Worth, Texas region.