Security Consulting Request for Proposal (RFP) and
Request for Quote (RFQ)
LPT Security Consulting is an independent physical security consulting firm concentrating in the areas of Security Management and Crime Prevention.  We are not affiliated with any service provider or vendor that may provide physical security hardware or services.
We conduct security assessments for multi-campus corporations or other entities large and small in a number of areas including
[/themify_col]
[themify_col grid="2-1″]
Motels
Residences
Malls/Strip Centers
Manufacturing and production facilities.
New construction security development and design
[/themify_col]
STRATEGIC PARTNERS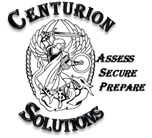 Centurion Solutions, LLC is a Service-Disabled Veteran-Owned Small Business that specializes in providing risk management and risk mitigation consulting services. Based in Texas, Centurion Solutions supports clients from all sectors, public and private. We believe that by taking a holistic approach to risk management and risk mitigation we can best provide solutions, and we offer a full range of support, both in the U.S. and world-wide.
Centurion Solutions provides consulting for such areas as Security, Disaster Preparedness, Safety, Continuity of Operations, as well as multiple support services (Linguistics/Translation, Specialty Training, and other Operational Support Services).  Our clients include local, regional, state and federal government agencies; schools, colleges and universities; public health, medical services and health care facilities; faith based organizations and humanitarian agencies; as well as businesses, corporations – and individuals.
Taken together, our capabilities deliver effective solutions for clients anywhere in the world. Simply said, we help our clients perform more effectively despite the risks of their operational environment!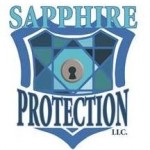 The Sapphire Protection Team is comprised of senior level Loss Prevention, Audit, Safety, and Risk/Emergency Management executives possessing strategic, tactical and multi-jurisdictional experience in the Retail and Financial Loan Service Industries. Additionally, we have crisis management and communication professionals on our team's backgrounds and government technology, training, project management and marketing in the cyber security and physical security arenas.
Tony Gallo is the director of Sapphire Protection with over 30 years of Loss Prevention, Audit, Safety, and Risk/Emergency Management fields. For 17 years, Tony was the Director Loss Prevention/Safety for EZCorp which has over 1300 pawnshops and financial loan service locations (EZPawn, Value Pawn, EZ Money, Cash Max, Cash Convertors in Canada and Empeno Facil in Mexico). Tony has a Bachelor of Science degree in Criminal Justice from New Jersey City University, NJ and is a member of the American Society for Industrial Security, Robbery Investigators of Texas, US State Department's Overseas Security Advisory Council and the Loss Prevention Foundation. Tony is a published author considered one of the leading authorities and financial loan service loss prevention, armed robberies, smash and grabs, and burglary investigations.